Upgrade to WP Encryption Pro - Save hundreds of $$$ every year in SSL certificate fee.


Annual / Lifetime Licenses
Free
Single Site
Three Sites
Unlimited Sites
Manual Domain Verification
Automatic Domain VerificationDomain ownership verification via HTTP or DNS method
Manual SSL InstallationYou will need to manually download & install SSL certs on your server
Automatic SSL Installation100% automated for cPanel sites & Our Premium support will handle one time initial setup for Non-cPanel sites
Manual SSL RenewalYou will need to renew SSL every 90 days otherwise your site will start showing as insecure
Automatic SSL RenewalSSL certificate will be auto renewed 30 days before expiry
Wildcard SSL SupportDomain DNS must be managed by cPanel or GoDaddy for full automation
Multisite SupportSub-directory & Sub-domain sites
Mixed Content ScannerIdentify insecure requests that are causing your browser padlock to not show
Multisite Mapped Domains SupportInstall SSL for each mapped domain of multisite network. SSL certs for each domain will be stored in separate directories.
Use PRO plugin on 1 site
Use PRO plugin on 3 sites
Use PRO plugin on unlimited sites
Initial one time setup help for 1 Non-cPanel site
Initial one time setup help for 3 Non-cPanel sites
Initial one time setup help for 5 Non-cPanel sites
BUY NOW
BUY NOW
BUY NOW
All your social share / like counters reset to ZERO after switching to HTTPs?. Recover lost Facebook shares, likes, Twitter tweets and all social counters.
Avoid duplicate site penalty (Google treats HTTP & HTTPS as separate sites)
Install & Go – Self serve plugin
Zero configuration or setup
Lifetime license per domain
Priority support
Let one of our expert handle all the hassle of migrating your HTTP site to HTTPS safely and securely without any loss of Search Engine rankings and Social metrics including shares, likes & tweets count. Our SSL expert will take care of below tasks:
1 Year of PRO license – FREE
Install & setup SSL for entire site + Force HTTPS redirect.
Find & Fix all mixed content issues throughout the site which causes browser padlock to not show.
Implementation of most important security headers.
Safely migrate to HTTPS in Google Analytics
Secure site submission to Google Search index & avoid duplicate site penalty (Google treats HTTP & HTTPS as separate sites)
Security plugin setup + best configuration – Bonus
High Priority support
One time purchase per domain
What Our Pro Users Saying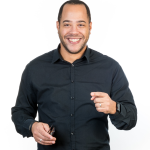 Top Plugin
Good job . Cela m'a permis de résoudre plusieurs problèmes de sécurité de mon site Web Gaetan Lerandy Formateur, Actforpro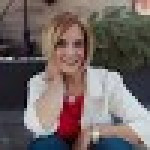 Very friendly to use
Is very friendly to use even for those that doesn't have a lot of skills in this area. And the price vs the time that took me install it the first time is really worthy!! Cristina Emilia Cristina Porras Coach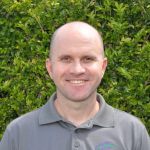 Super Easy Utility
Such an easy utility to use. Installed and was up and running very quickly Adam Jefferson Small Business Tech Solutions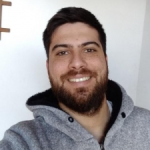 Simply Outstanding
After installing the plugin - the setup was direct and easy. It also fixed the image transfer from http to https. This plugin was also able to work with my CPanel and install the SSL without me having to do any coding. Adeyemi Adebiyi Elite Photography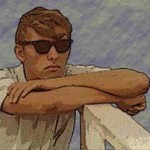 Great Plugin
Encryption today is necessary. This is the easiest plug-in I have used to date. Quick, straightforward, and effective. No delays or confusion (and I get confused often). Jim Graves Snake Platoon
Content Delivery Network
+ Everything in PRO
Fastest Content Delivery Network (Boost your site performance)
Website Security Firewall (Protects your site from malicious attacks )
Learn More
Buy Now