Several factors comes into account like SEO, Security, Performance if you are a serious business owner or blogger trying to boost your brand or sales online. Perfection in SEO, Security, Performance are highly critical to stand out from the crowd and rank higher in search engines. Luckily, we have plenty of tools and resources in this modern web to measure every possible metric of an online website and we would love to share our favourites which may be of greater help to you!.
1. SSLLabs
Soon after you kickstart your new website / blog, getting an SSL certificate and enabling secure HTTPS padlock on your site is the very first task you must look at. HTTPS plays a vital role in search engine rankings as HTTPS enabled sites are ranked higher compared to non-secure sites and it's also a symbol of trust. WP Encryption WordPress plugin helps you generate free SSL certificate. After installing SSL and enabling HTTPS, make sure you run a SSLLabs scan to confirm everything is perfect and installed SSL is not revoked or expired.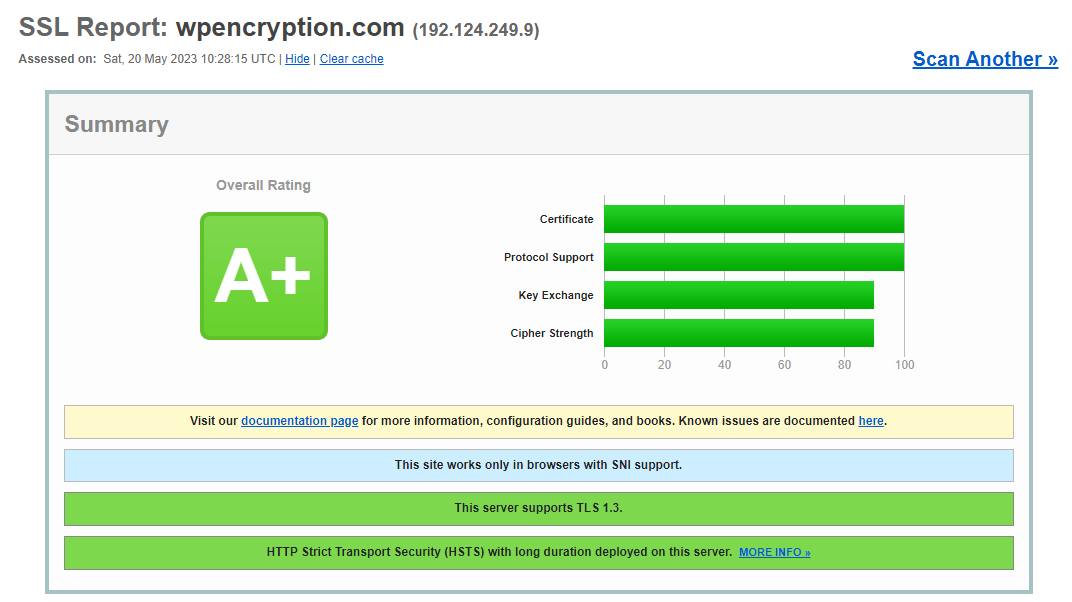 Link: https://www.ssllabs.com/ssltest/analyze.html
Alternative: https://www.sslshopper.com/ssl-checker.html
2. Security Headers
As important as having HTTPS enabled, as a security precaution, its highly crucial to enable certain security headers on your site to block various attacks like XSS, Request forgery, Session hijacking, Mime type sniffing, etc., WP Encryption WordPress plugin helps you enable many of these security headers easily with a click of a button. After enabling important security headers, make sure to scan your site at Probely Security headers scanner to confirm no important headers are missed.
Link: https://securityheaders.com
Alternative: https://observatory.mozilla.org/analyze
3. Performance
Nobody will stay on your site if you have a laggy, slow loading site!. Every website should leverage CDN (Content Delivery Network) for faster assets loading, caching and certain code optimization, image optimization, serving images in webp format, reducing render blocking scripts, getting rid of huge assets has to be done to make your site perform smoother and faster. It could become tedious task to identify resources causing slow performance and GTMetrix performance scan comes to your help.

Link: https://gtmetrix.com
Alternative: https://tools.pingdom.com
4. SEO
SEO meta tags play a vital role in search engine rankings and writing a keyword focused content, keeping eye on headlines length, making use of H1-H6 headlines are most important to gain better attention from search engines and rank higher. When you are managing a blog or have lot of content, its very common to miss some of the important SEO factors and your lengthy article may not receive deserved organic traffic from search engines!. Running a free SEO audit with SEMRUSH often would help you identify several SEO factors affecting your site and improve accordingly.
Link: https://www.semrush.com/siteaudit
Alternative: https://www.seoptimer.com